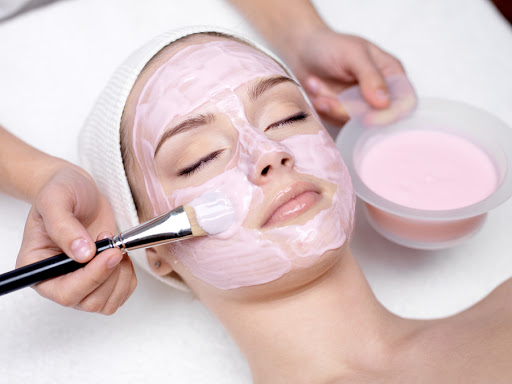 FACIAL SERVICES
Clarifying or Deep Cleansing  ~ $60
Our Deep Cleansing facial gets to the source of skin impurities using exfoliating and repairing treatment that unclog pores and reduce blackheads. 
Deep Cleansing with Massage ~ $90
This Facial cleanses and exfoliates and cleans the unclog pores. After exfoliation, it follow up with massage and a treatment mask suited to your skin type. Recommended for all skin type.
Collagen Facial with Vitamin C ~$120
This Facial is enriched in powerful Vitamin C anti aging Serum that stimulates cell regeneration, followed by Collagen mask that will leave your skin with radiant and youthful glow.